Shaving is quick and convenient but it can result in ingrown hairs and razor burn. Hair also regrows in a matter of days. Tweezing has longer-lasting results but it can be tedious and time-consuming.
Luckily, we now have more hair removal methods than ever. Popular brands offer convenient and effective products that help us get rid of unwanted hair.
Let's take a look at 10 of the most popular brands for hair removal.
1. Nair Hair Removal
Nair Hair Removal Cream is a depilatory that uses safe but powerful active ingredients to weaken and break down the keratin proteins in your hair follicles. After wiping away the hair, Nair nourishes and treats your skin with natural oils and moisturizers like coconut oil, vitamin E, sweet almond oil, and green tea.
2. Ulike Hair Removal
Ulike Hair Removal uses unique sapphire ice-cooling technology to drop the treatment skin temperature to 50℉ and to reduce discomfort from the heat of their IPL (intense pulsed light) device. Unlike hair removal cream that may cause chemical burns, IPL heats up cells in the hair follicles and damages them to prevent hair from growing.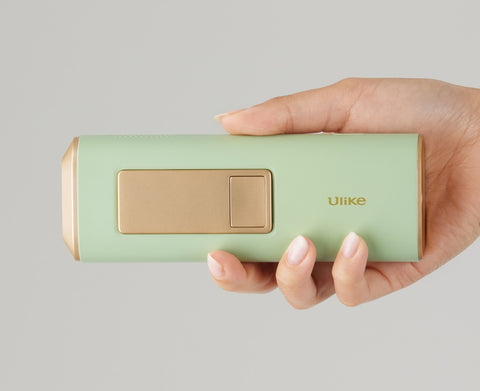 It has been approved by the FDA and has sold over 500,000 worldwide and is present in Sephora shops in several countries. In addition, with a Salon-Grade experience, visible results can be seen in 4 to 8 weeks. It is also very popular among male users as it comes in more different colors than other products on the market.
3. Kenzzi Hair Removal
Similar to Ulike, Kenzzi's hair removal device also relies on IPL technology.  The handset comes with a high-output light that penetrates the skin and heats the hair follicle, causing it to break off from the root. Safe for all skin types, the ICE IPL device soothes and calms the skin while removing unwanted hair.
4. Braun Laser Hair Removal
Braun has two products in their laser hair removal line: the PL3111 and the newer PL5157. Both IPL devices reduce body hair permanently by breaking down melanin and hair follicles.
The Braun PL3111 is designed for removing hair from the face, legs, back, and shoulders. It's also great for light to medium skin tones. The more recent PL5157 model targets all body areas except the face and neck.
5. Nad's Hair Removal
Nad's Hair Removal is a cruelty-free company that tests hair removal products on human skin instead of on animals. They have products ranging from waxing dots and strips to hair removal butter. Their ingredients are natural and paraben-free.
6. No!no! Hair Removal
The only heat-based IPL hair removal treatment that works above and below the skin's surface, Nono Hair Removal is a revolutionary way to banish unwanted body hair for good. Their patented technology targets follicles at their roots, reducing hair growth over time. Plus, it works on all skin tones and colors — even on freckles, birthmarks, and tattoos!
7. Nood Hair Removal
Nood introduces the Flasher 2.0 IPL device which was redesigned with their new proprietary FSPL (Full-Spectrum Pulsed Light) technology. It produces a broad spectrum that allows you to treat a larger area with zero to minimal discomfort. However, the device only works on Type I to V skin tones as well as black and brown hair (not blonde, gray, or red).
8. Smooth Glide Hair Removal
With the Smooth Glide Epilator, you can do away with razors, lasers, and intense pulsed light. Employing several tiny fine tweezers, their hair removal device can remove even short hair. Just glide it over your skin like a razor at a 90-degree angle and you can enjoy up to 6 weeks of smooth hairless skin!
The Smooth Glide device is cordless and requires 2 triple-A batteries to work. It comes with a light that illuminates the area you're working on and makes hair removal more convenient. It can be used on the entire body, including sensitive areas like the face, bikini area, underarms, and upper lip.
9. Rosacare Hair Removal
Are you a fan of laser treatments? Well, you can now enjoy them at home at a much lower cost with Rosacare's At-Home Laser Hair Removal Handset. Rosacare's product is safe for all skin types and all ethnicities. The device is small, convenient, and easy to use. It's great for travel and can be used on any body part.
The brand even offers a 90-day home trial period. If at any point you decide that you're not satisfied with the results, you can contact their sales team for a quick refund.
10. Tria Hair Removal
Along with laser hair removal devices, Tria also offers skincare and anti-aging products and tools. Their hair removal product is the Hair Removal Laser 4X. It's cordless, powerful, easy to use, and comes with a 1-year warranty. It can be used on any part of your body and is safe for all skin types.
Their FDA-approved device is used by dermatologists and has been endorsed by a lot of major women's publications such as Marie Claire, Cosmopolitan, and Women's Health.
Try Newer Hair Removal Methods With Established Brands
Thankfully, we've come a long way in terms of hair removal technology. While our only choices used to be tweezing and shaving, we now have more options such as IPL, hair removal creams, and laser. Even plucking has gotten a convenient upgrade by way of epilators.
If you're wondering how to get rid of unwanted hair or are maybe looking to try another hair removal method, you can use this list to find an option from established brands that are known for their hair removal products.
Find brands and products that catch your eye, visit their website to learn more, and try a product you think suits you best.