Unleash Your Confidence this Spring
With our new Air 3 IPL Hair Removal Solution
$100 OFF
Ends on April 23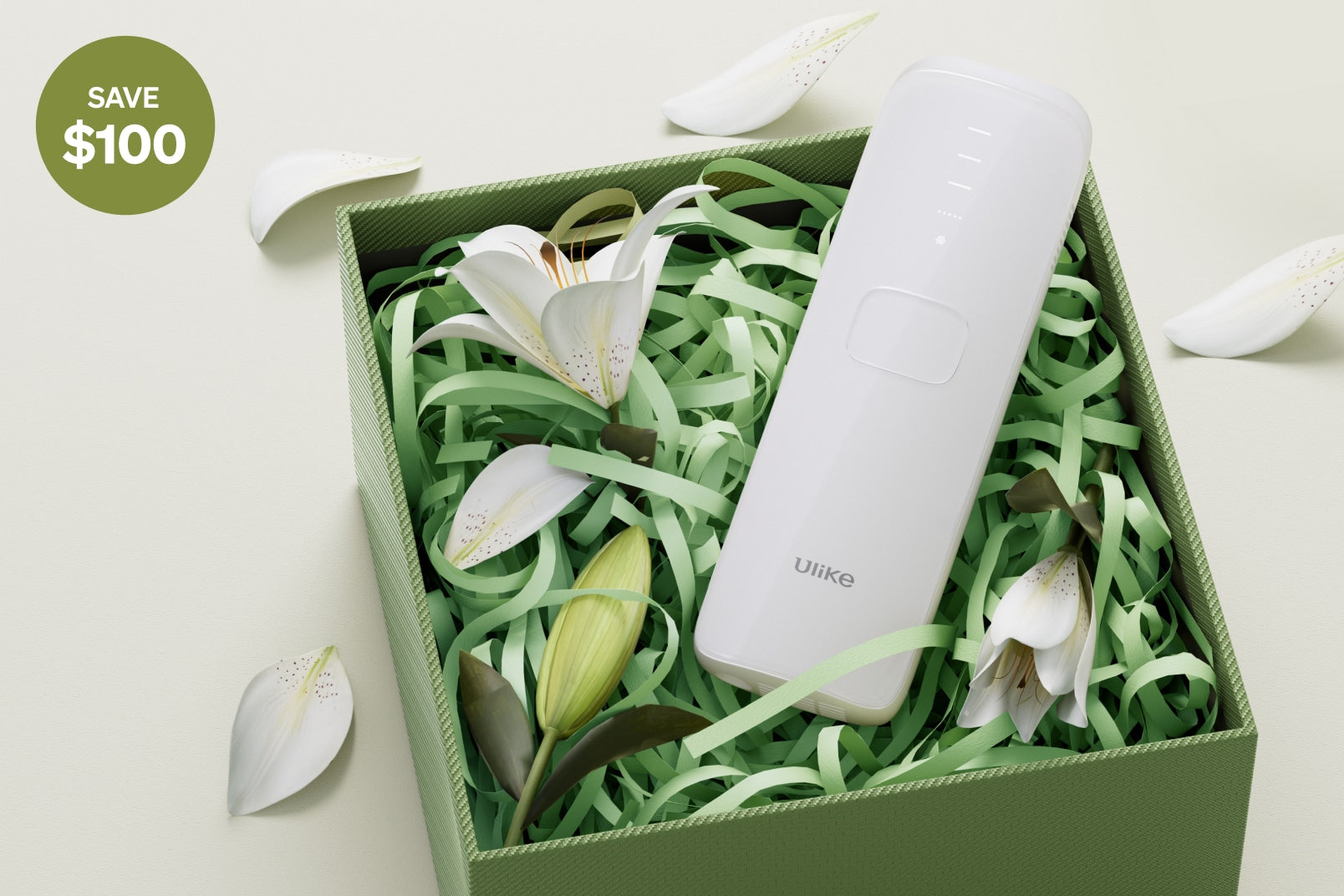 Spring into Silky Skin-with our Latest Air 3 IPL Hair Removal Solution (New-in White Color)
Visible Hair Reduction in 3 Weeks
Full body treatment in 7 mins
Get ready to feel confident and carefree on your spring vacation
Get ready for your spring vacation with smooth and flawless skin. Ulike's IPL hair removal devices offer a convenient and effective way to achieve the perfect beach-ready look. Say goodbye to unwanted hair and hello to confidence, all in time for your next adventure.
Byebye self-doubt, hello beach-perfect skin!
As the weather warms up, it's time to shed those layers and show off your beautiful skin. Ulike's IPL hair removal devices provide a painless and long-lasting solution for unwanted hair, giving you the freedom to wear your favorite summer clothes with confidence. Enjoy the sunshine and embrace the warmer weather with Ulike.
Say 'I do' to smooth, glowing skin on your big day
Spring is the season of new beginnings, and for many, that means popping the question. Get ready to say 'yes' with silky smooth skin with our hair removal products and enjoy a salon-like treatment at home.
FDA-Cleared and Ready for Action
Globally Certified Safe for Home Use
The Media Can't Stop Talking About Ulike IPL
Ulike Air 3 vs. Air+ IPL Device: Which Should You Buy?
Ulike Sapphire Air series is one of the top-selling hair removal IPL series worldwide. It mainly has 4 devices including Ulike white, light green, dark green, and purple IPL handset.
Ulike IPL Hair Removal Device Review
This device was very detailed, and I only used it for about four weeks. Oh my goodness! The outcome was astounding. I couldn't believe my eyes. This looks too good to be true.
On Top of Some Outstanding Discounts,
Here are Some Other Reasons to Shop Now.