Together, we stand with the PCOS community, offering care, support, and empowerment.
FREE Air3 Device for PCOS
Having gathered more than 1,000 heartfelt stories from the PCOS community in our previous effort, our hearts were deeply touched and gratitude overflowed. This profound connection has inspired us to take even more action for the betterment of the community. That's why we're embarking on the second phase of our journey: providing more free devices to tackle hirsutism, aiming to make a tangible difference in the lives of those we hold dear.
Comfy and Effective PCOS Solution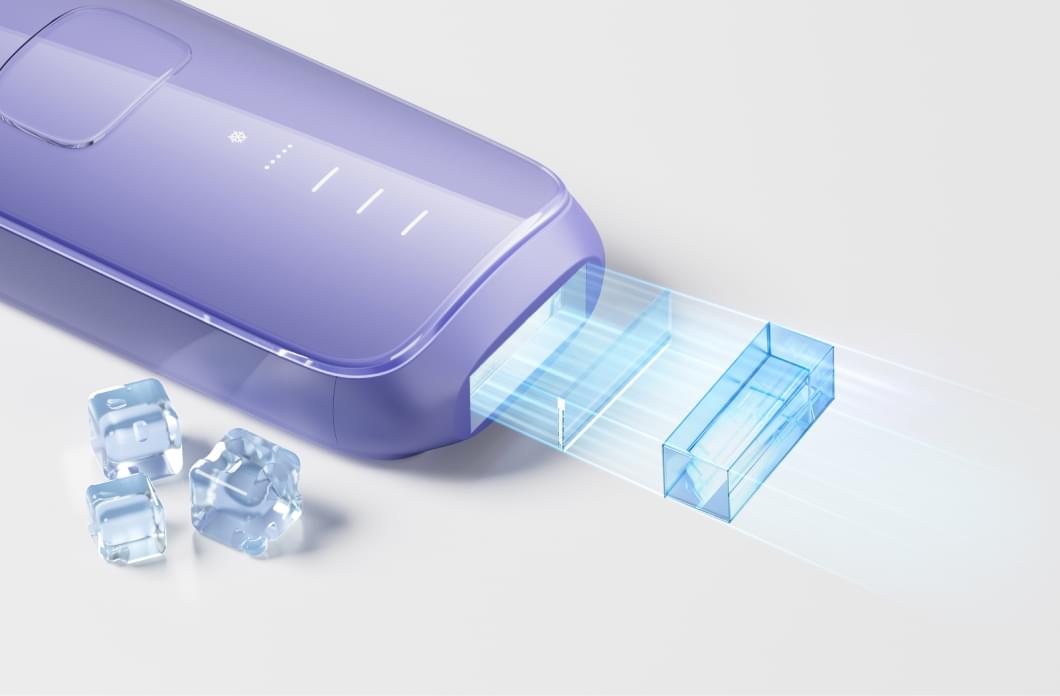 Icy Painfree Treatment
Enhanced Sapphire Technology for comfortable and effective treatment.
Long-term Effective
Eliminating hair growth at its root by directly targeting the hair follicles.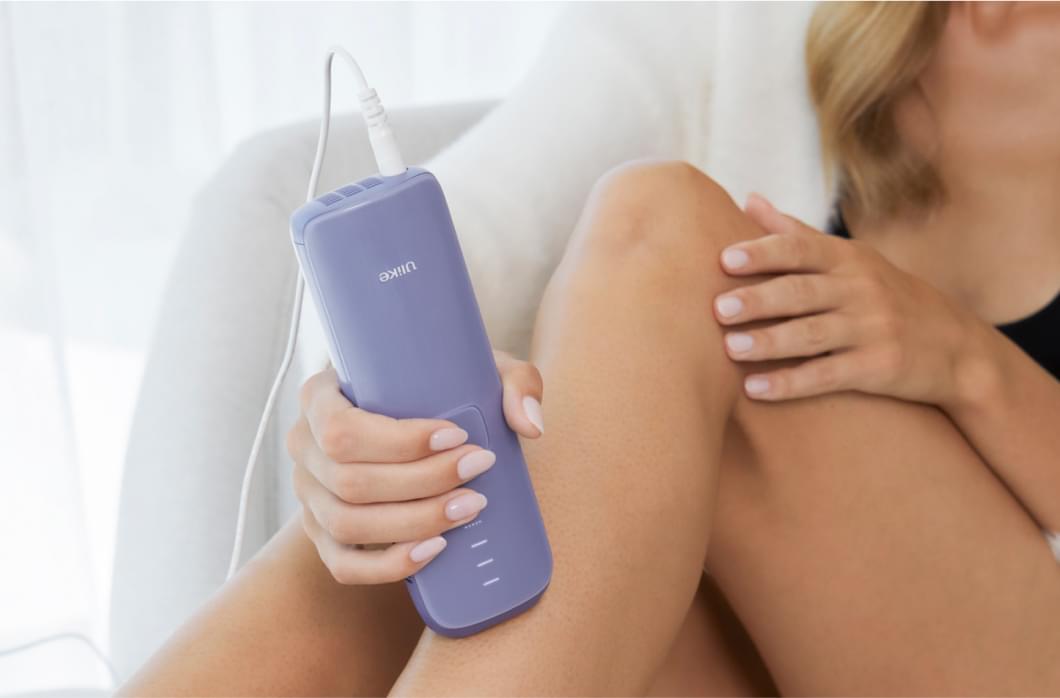 Take Back Control
Regain control over unwanted hair growth and empower confidence.
taylo****@yahoo.com
madi*****@gmail.com
kckr******@gmail.com
sara*****@ymail.com
yane*****@yahoo.com
amber****@gmail.com
kimbe****@yahoo.com
dara*******@gmail.com
jnk7****@gmail.com
cale******@yahoo.com
hmg1******@gmail.com
tearr******@gmail.com
sstee*****@gmail.com
Sldl******@yahoo.com
kelse*****@gmail.com
jessr******@gmail.com
delap*****@gmail.com
sarah*****@gmail.com
ashle******@gmail.com
lhme******@yahoo.com
Steph*****@yahoo.com
jason*****@gmail.com
faith******@gmail.com
ambe*****@yahoo.com
michael****@gmail.com
bethg*****@yahoo.com
dkch*******@gmail.com
joann******@gmail.com
msmal*****@gmail.com
chunk*****@gmail.com
chowe*****@gmail.com
alhyd******@gmail.com
mrska*****@yahoo.com
kris********@icloud.com
simply****@gmail.com
bri_h******@yahoo.com
mels.f******@yahoo.com
maeb*****@gmail.com
KatC*****@yahoo.com
vero.n****@gmail.com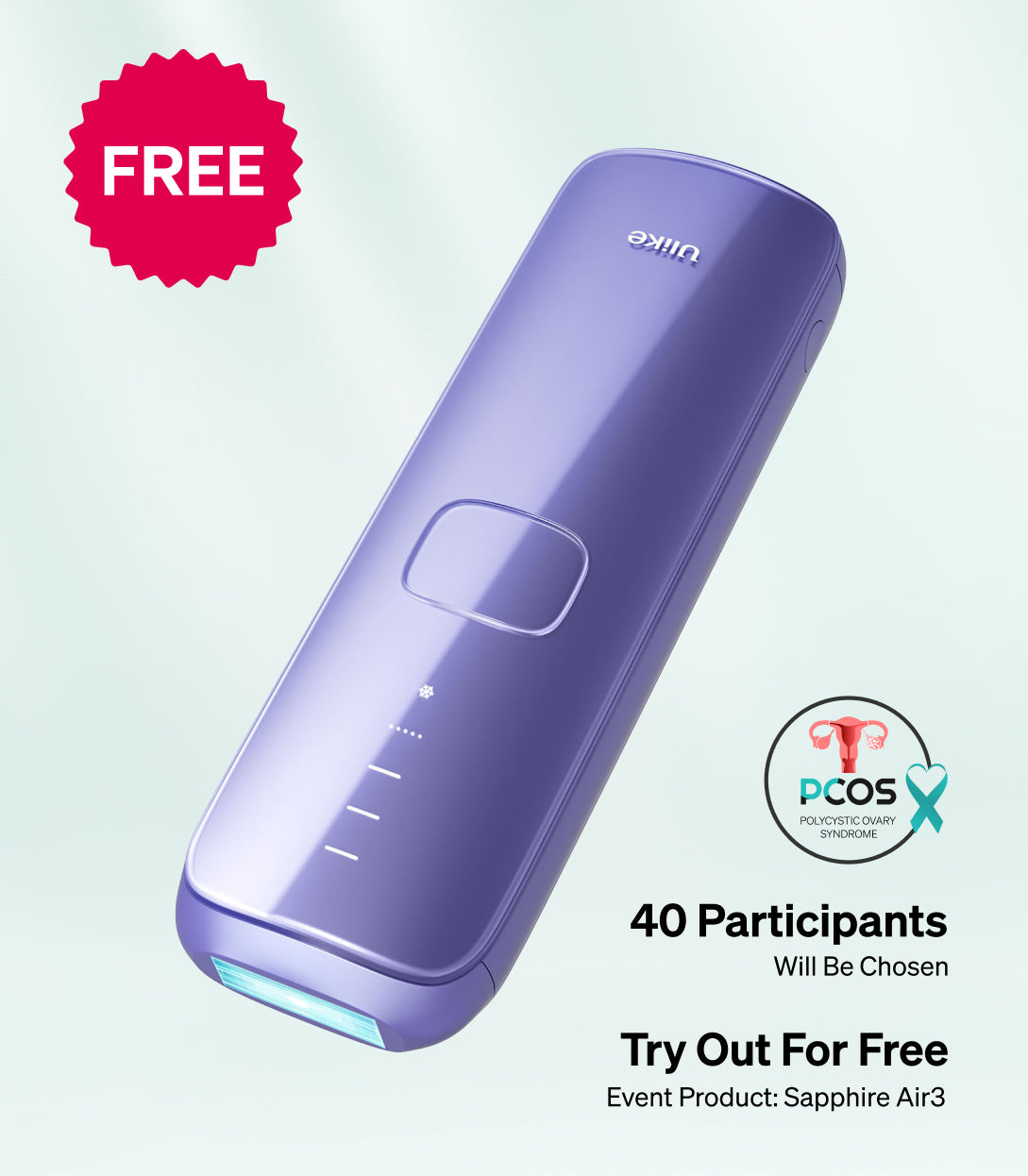 Steps to Join
STEP 01
Start Your Application
STEP 02
Share Your PCOS Journey with Us
STEP 03
Application Complete! Await the September 13th Announcement
STEP 04
Receive Your Product, Begin Treatment, and Share Your Review
Rules
1. To participate in our PCOS Support Event, kindly complete the application form. We encourage you to share your personal PCOS journey and treatment plan, contributing to the support and assistance of individuals facing PCOS alongside Ulike.
2. Application start from August 20th to September 7th, 2023. The selected participants will be announced on this page (via email & SMS) on September 13th, 2023, and product shipments will be dispatched no later than September 20th.
3. A total of 40 participants will be chosen to partake in this event.
4. Eligibility: This activity is available to individuals aged 18 or older who are experiencing PCOS. However, participants must be authentic and genuine individual users. Group participation, including but not limited to institutions, associations, and companies, is strictly prohibited. The activity is ONLY open to participants in the United States.
5. Review Requirements: Upon receiving the product, we kindly request your cooperation in sharing your treatment progress and providing feedback with us after each device use. You may choose the communication channel that best suits you, such as email, SMS, or direct message on social media. To ensure optimal results, we recommend sharing your progress three times a week during the initial month, and subsequently once every two weeks or once a month for touch-ups as needed. Your valuable experience is essential in our ongoing efforts to enhance our products and services, benefiting individuals dealing with PCOS. We welcome the inclusion of before and after images/videos to enrich your review.
6. You have the flexibility to share your review on various online platforms, including but not limited to Facebook, Twitter, Instagram, YouTube, forums, blogs, and other relevant spaces.
7. When posting your review on social media, kindly utilize the hashtag #UlikeForPCOS and tag @ulikeglobal.
8. By submitting your review, you grant Ulike the right to utilize, edit, and repost it.
9. Please be informed that any instances of plagiarism, copying others' stories or treatment plans, or failure to submit a review link will result in immediate disqualification. Disqualified participants will be ineligible for future PCOS support events.
10. By participating, you agree to our Terms of Use and Privacy Policy.
11. Ulike reserves the right to make the final interpretation and provide clarification on these rules.
Why IPL is Ideal for people with PCOS?
1. IPL targets the root of the hair, preventing regrowth, while temporary methods like shaving or waxing only offer short-term hair removal.
2. IPL provides optimal hair removal results, and maintaining a positive mindset is crucial for managing PCOS.
3. IPL is a non-invasive, low-risk procedure that can be easily performed at home, whereas other methods may be more costly or carry a greater risk of side effects.
How does IPL treat Hirsutism of PCOS?
IPL hair removal delivers intense pulsed light to the skin, damaging the hair follicle and preventing regrowth. For people with PCOS, excess androgen hormones can cause unwanted hair growth. IPL can effectively target and remove this hair. It is a safe and effective option for treating the symptoms of PCOS.
Ulike Sapphire Air Series Hair Removal Handset
For icy painfree at-home hair removal.
PERFORMANCE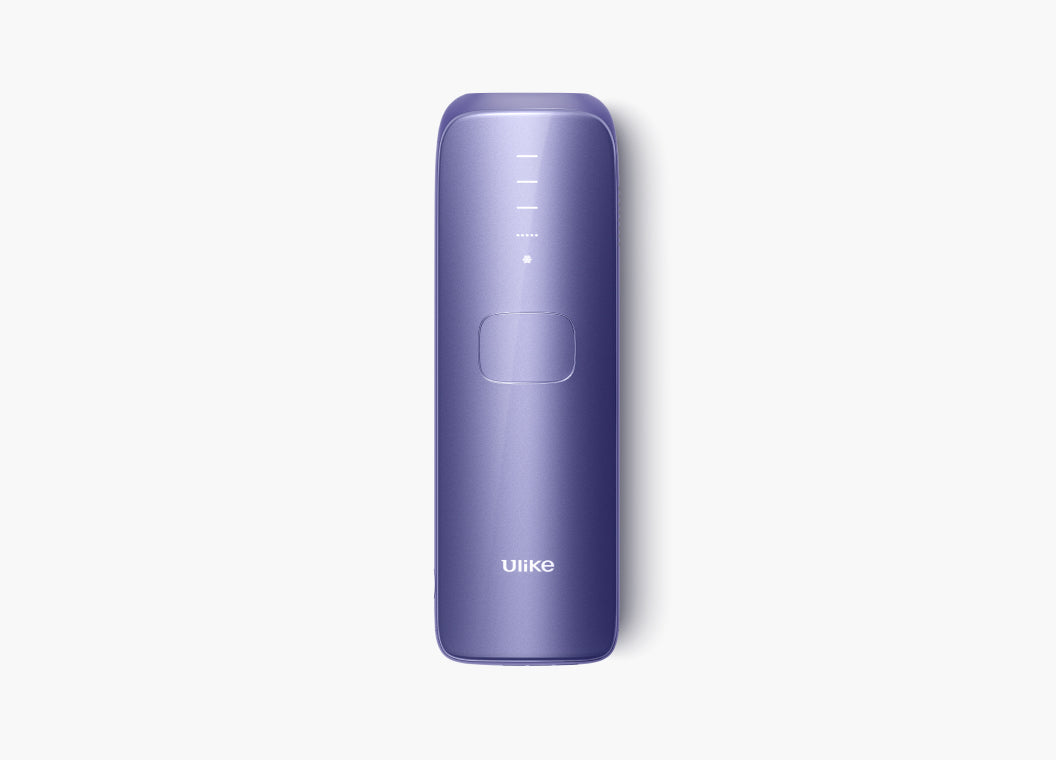 Ulike Sapphire Air3
Visible hair reduction in 3 weeks
Full body treatment in 7 mins
Shop Now - $50 Off
Ulike Sapphire Air3
Visible hair reduction in 3 weeks
Full body treatment in 7 mins
Shop Now - $50 Off
Ulike Sapphire Air3
Visible hair reduction in 3 weeks
Full body treatment in 7 mins
Shop Now - $50 Off
CLASSIC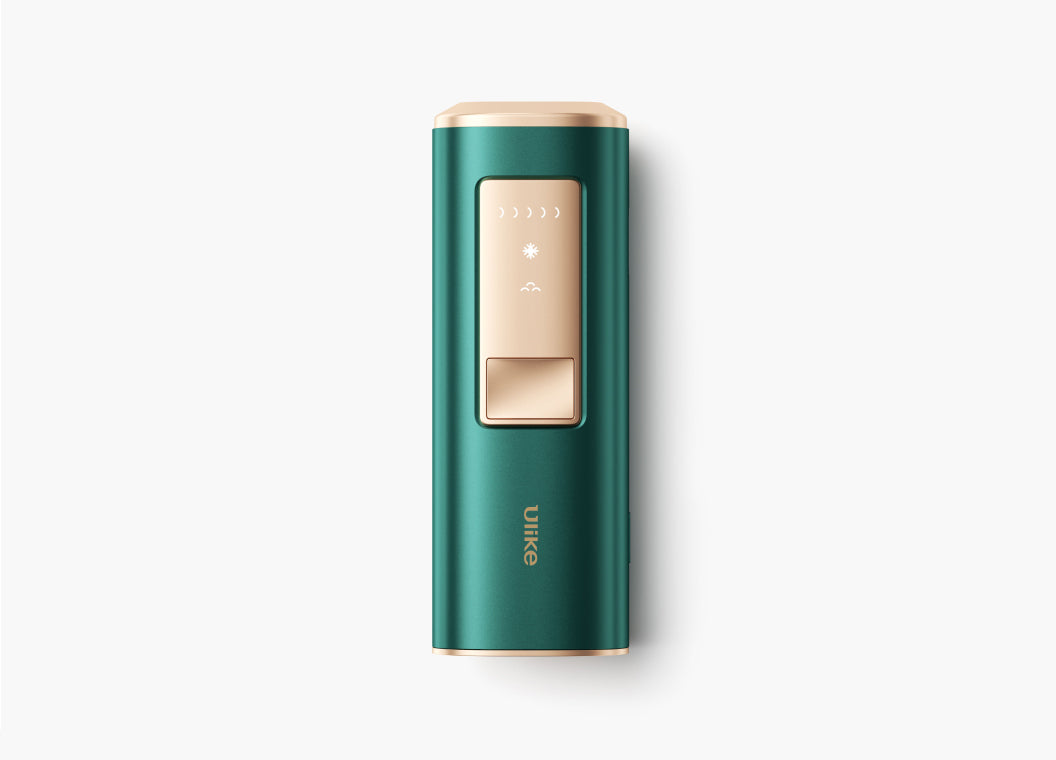 Ulike Sapphire Air+
Visible hair reduction in 4 weeks
Full body treatment in 10 mins
Shop Now - $50 Off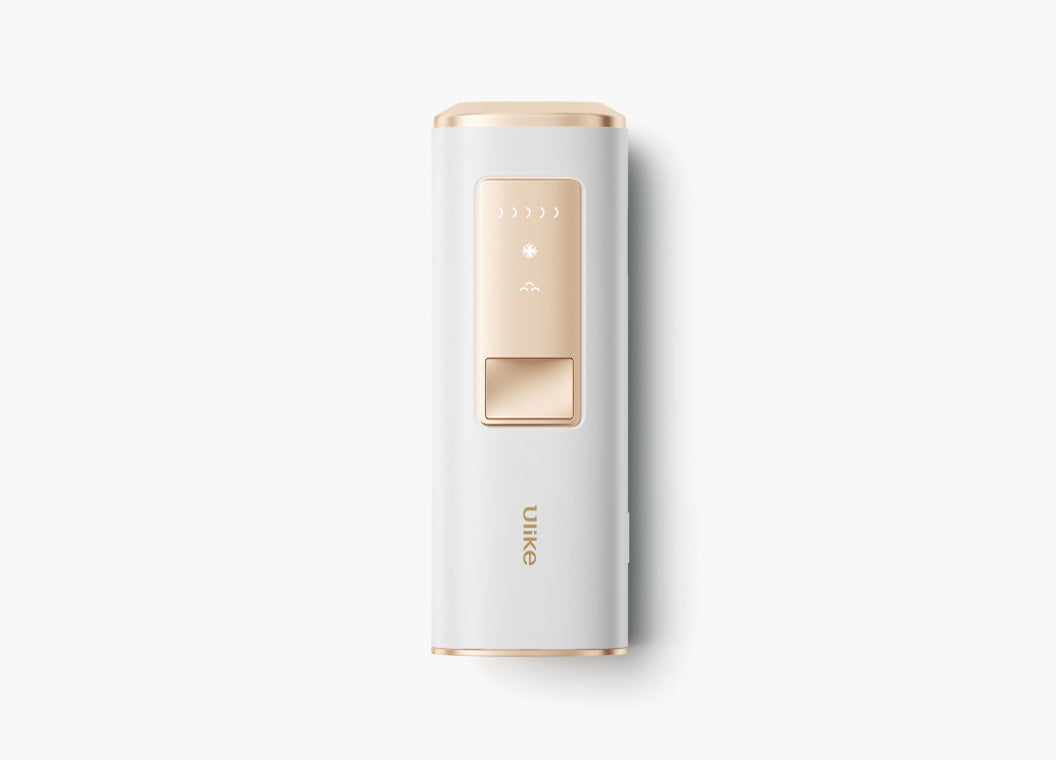 Ulike Sapphire Air+
Visible hair reduction in 4 weeks
Full body treatment in 10 mins
Shop Now - $50 Off
Frequently Asked Questions
IPL (Intense Pulsed Light) hair removal works by emitting intense light pulses that are absorbed by the pigment in the hair follicles. The absorbed light is then converted into heat, which damages the hair follicles and inhibits future hair growth.
It is important to note that IPL is most effective on individuals with lighter skin tones and darker hair colors. This is because the light energy is primarily absorbed by the melanin pigment in the hair. In individuals with darker skin tones, the excess melanin in the skin can also absorb the light energy, leading to potential skin damage.
Similarly, IPL may not be as effective on individuals with light hair colors such as blonde, gray, or red. This is because these hair colors have less melanin content, making it challenging for the IPL device to target the hair follicles effectively.
To ensure the effectiveness and safety of IPL hair removal, we recommend users to refer to the provided skin tone chart before making a purchase.
IPL is a type of FDA-cleared light treatment that uses strong pulses of a broad spectrum of polychromatic light to target the melanin in hair follicles to achieve permanent hair removal results.
As the pigment absorbs light, it gets heated up and destroyed. Hair will grow back more sparsely and slower after each treatment, permanently reducing hair growth.
YIPL hair removal device is not recommended if you have any of the following:
- A known skin disorder
- Skin diseases such as allergic dermatitis, eczema, etc.
- Photosensitive epilepsy or Photosensitivity
- Are menstruating, pregnant, or lactating
- Dark black or Sunburnt skin (please refer to the skin tone chart)
- Broken skin, a scab or healed wound, cancer or hemangioma
- Any artificial aesthetic, prosthetic, or plastic area
- Tattoo area
Most customers start to see evident hair reduction after 3-4 weeks. With 2-3 treatment per week, the effect becomes completely evident after 12 weeks. After each treatment, hair will grow much more sparsely and thinly. Eventually, hair reduction becomes permanent. To maintain the skin's smoothness, you need to do 1 treatment every 2 to 3 months or as required. Both the outcome and frequency of treatment are different case by case.

According to FDA's regulations, permanent hair removal means 'continued and steady reduction of hair over a prolonged period', which we provide, though some may interpret the term 'permanent' differently. Please know that even the photo-therapy used in clinics is not entirely permanent.
Ulike is the only company that adapts Sapphire Ice-Cooling patent technology to provide Painless treatments. Users will feel no pain during the treatment.
Yes, we recommend that you shave the treatment area before using your handset. Shaving the hair to the appropriate length will help IPL effectively focus on the hair follicles.
You can use your handset on any part of your body, including your Brazilian (Bikini area) and face. But please do not use around the eyes (use only below cheekbones)

Our IPL is not suitable for the 'inner parts of the bikini area. Therefore you should never use it on the labia minora, vagina, scrotum, or anus.

To prevent discomfort, we advise you to treat the bikini area, inner thighs, and buttocks from the lowest intensity level, as the skin in these areas can be more sensitive.
Skin PCOS Symptoms Research: Problems, Treatment Tips
PCOS, Polycystic Ovarian Syndrome is an endocrine condition that affects one in 10 women worldwide. It causes worrisome symptoms like weight gain and irregular menstrual periods. It can also affect a woman's appearance and drastically influence confidence levels.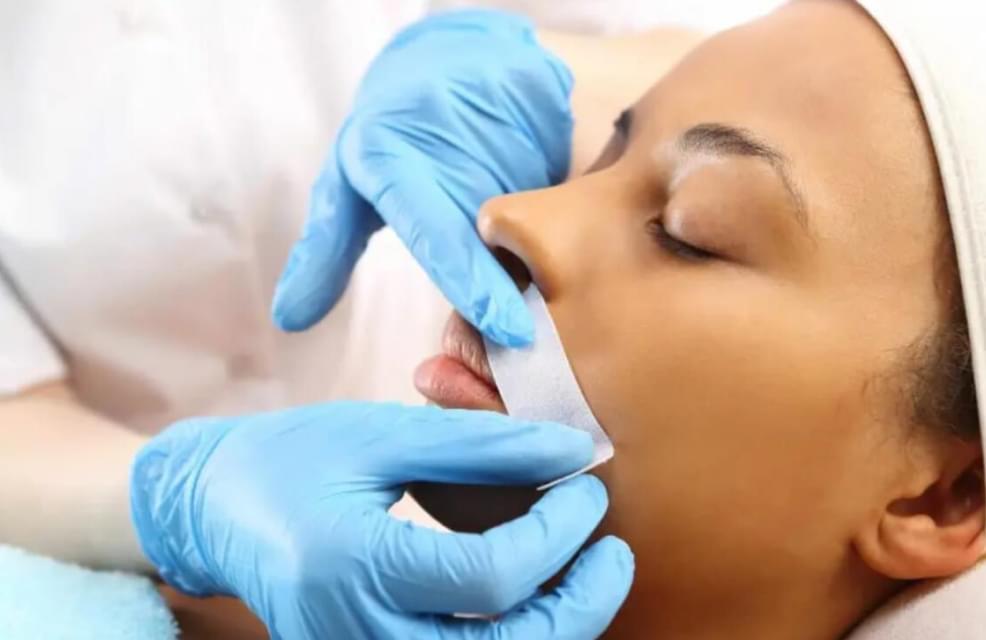 How To Stop Hair Growth on The Face Due To Hormonal Imbalance?
In men, facial hair is normal and very attractive. In women, however, this is not so. Nevertheless, facial hair in women is a common health issue faced around the world all over. This can be a very distressing and frustrating issue; as such, women have......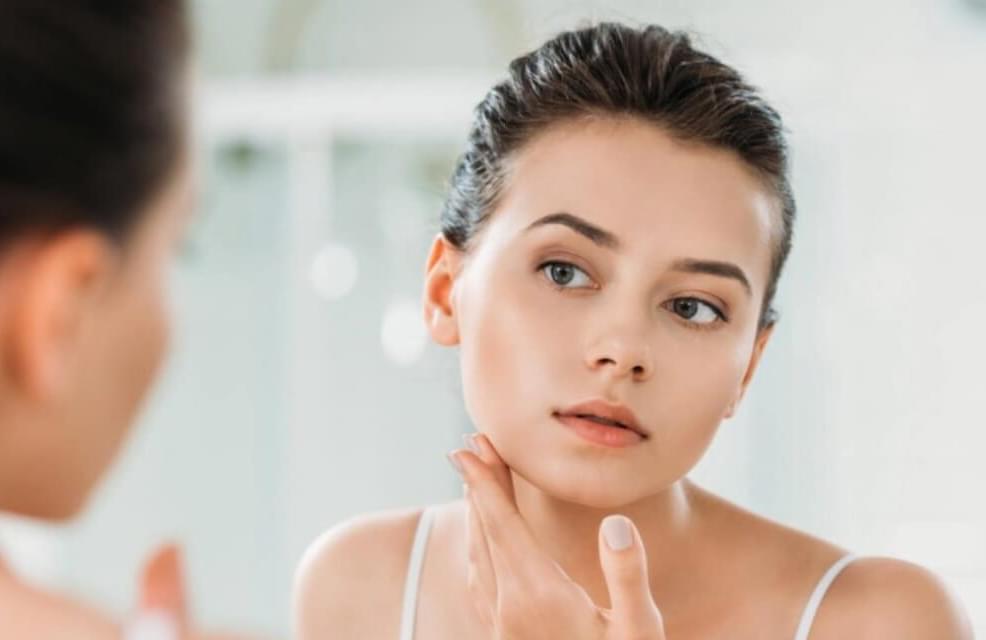 How to Correctly Use IPL Hair Removal for PCOS?
According to a study, 5% and 10% of women between 15 and 44, or during the years you can have children, have PCOS. Polycystic ovary syndrome (PCOS) is a common hormonal disorder that affects women of reproductive age. Surprisingly......