There are several hair removal methods and techniques available in the market. From temporary methods like shaving, and hair removal cream to permanent techniques like IPL, each one comes with some pros and cons. Every person who wants to get rid of unwanted body hair might be getting confused by all these choices. Don't get confused anymore because here we are going to discuss which hair removal method (hair removal cream or IPL) is the best on the basis of suitability, pricing, the time required, and much more.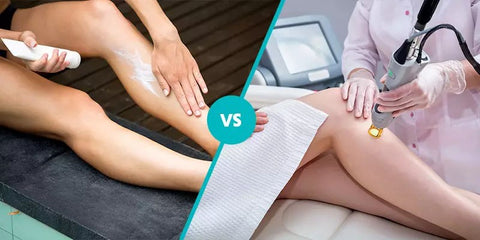 Part 1: A look at Common Hair Removal Methods
Let's first learn about some hair removal methods which are commonly used by women around the world. And try to find out the positive and negative aspects of these methods.
1.     Shaving
One hair removal method that everyone uses first in their teenage is shaving. It is a temporary hair removal method because it removes unwanted body hair from its base. Because of that people think the hair grows back thicker and darker but that's not the fact. Shaving only makes the tip of hair blunt when they grow back. There is a right way to do the shaving. Start with moisturizing your skin and then put on some shaving cream (you can use some hair conditioner also). Now, firmly glide the razor over the skin. Here, you have to be careful with this as there is a risk of cuts and nicks on the skin.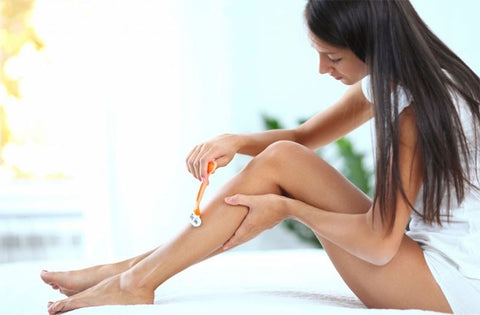 2.     Waxing
There is another effective method that can remove unwanted body hair not from its base but from the root. First, warmed melted wax is applied over the skin. Then it is removed in the opposite hair growth direction with the help of a fabric strip. No doubt this method is effective and gives a silky smooth skin but it will also give you a lot of pain. Apart from it the risk of wax burn also added to its downside. Some possible side effects like redness, infection, discoloration and ingrown hair, etc. are also included.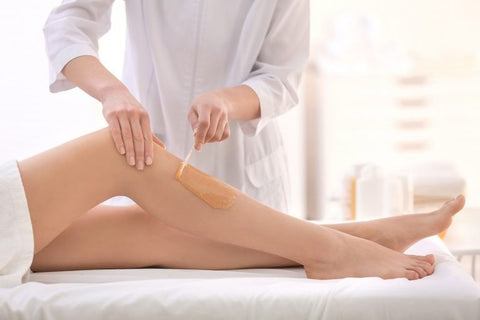 3.     Laser
One effective but costly hair reduction technique is the laser hair removal method. It is commonly adopted by those who can afford to spend their money and time. The light produced by a laser gun with different intensity wavelengths is directly absorbed by the hair pigmentmelanin. And kill the cells that are responsible for hair growth. Through attending various laser sessions, you surely will get a better result. But this method also comes with some limitations. First, only people with light skin and dark hair can take the advantage of this method. And second, there are risks like skin burn, irritation, and discoloration also involved with this method.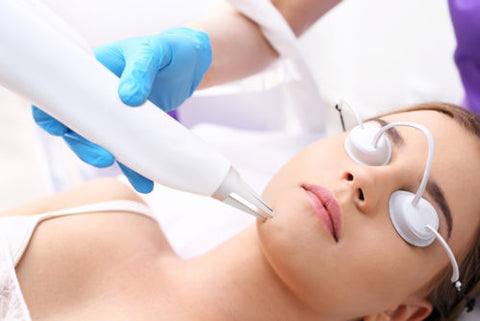 Part 2: Hair Removal Cream Vs. IPL
1.     Hair removal cream
This method is also common among women. Some women prefer depilatories or hair removal creams. Two chemicals (calcium hydroxide and thioglycolate) are used in the cream which helps to melt the hair. Like shaving, this method also removes the hair from the base. The hair removal creams are applied on the skin with hair. After that, leave it on the skin for 15-20 minutes. Then, wash off the area. Using this method can give smooth hairless skin but also irritate the skin most of the time. You can think by yourself what the harsh chemicals that dissolve the hair, and what would be effects they put on the skin. So, it is important to attempt a patch test on a small skin area first. Then, go for the larger area to remove the unwanted hair. 
2.     IPL
IPL (intense pulsed light) technology is becoming quite popular among women these days. And the reason for that is it is the most painless way to remove unwanted body hair. It is also considered the long-lasting solution for thick and dark-colored hair. The process of hair reduction is the same as the laser hair removal method. But here, this method only deals with the hair and doesn't damage the skin. Generally, in 7-8 treatment sessions, this method can remove unwanted hair permanently (the number of treatment also depend on the skin and hair type). Also, it is one of the safest methods for hair removal if compared to hair removal cream.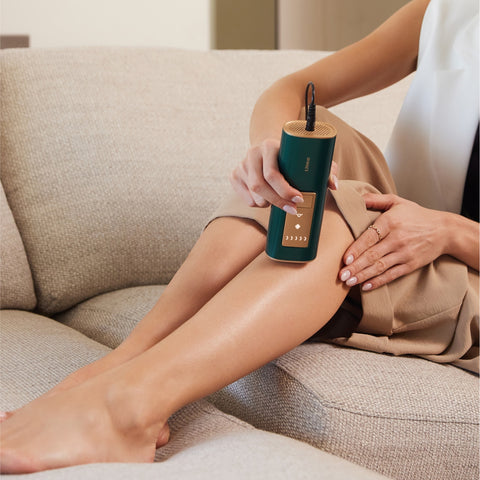 But this technique is quite more expensive than other temporary methods and doesn't work on light hair.
Part 3: Recommended Way: Hassle-Free & Painless Hair Removal
Let's now talk about one best solution that could give hassle-free and painless hair removal. A globally appreciated product uses the revolutionary IPL technique. Ulike Sapphire Painless IPL Hair Removal Device is a complete home beauty salon for those women who want permanent hair removal with a private experience. Let's look at its feature to know more quality of this product.
Its size might confuse you about whether it is effective or not but it is more powerful than you can think of.

This product's 5th generation sapphire series comes in three models. So according to your hair and skin type you can choose the desired one for yourself.

This device has the light and compact design that makes it easy to handle.

Also comes with a temperature control setting for skin protection in case you have sensitivity issues.
Final Words
Several ways can help in removing body hair. But here the point is that everyone has different hair and skin type which makes the selection of the right method important. If a person has sensitivity issues then they should not use
hair-removing cream
as it will harm their skin. With all of the above-mentioned methods, we can say the IPL could be a safe, painless, and time-saving hair removal method.